In WordPress, the comment function is set ON as default. If we don't need the comment function, we can set OFF. I introduce the method how to set OFF the comment function in WordPress.
Disable the comment function
Disable new airticle's comments
At the side menu, please click 【setting】->【discussion】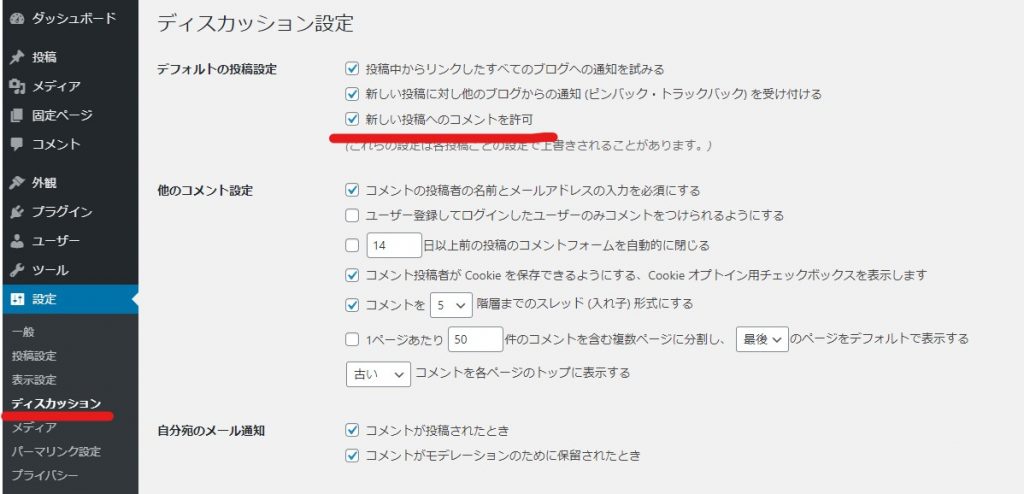 Default article setting: please check OFF "Allow people to post comments on new airtcles".


Finally, please scroll down and click "Update" button.
Disbale posted article's comments
At side menu, please click 【post】->【list】. We can see the article list! Please click "Edit" button of the article, which you want to disbale comments. After that, you can see "Comments" checkbox in the below image. Pleae check OFF the checkbox. To save, please click "Update" button.